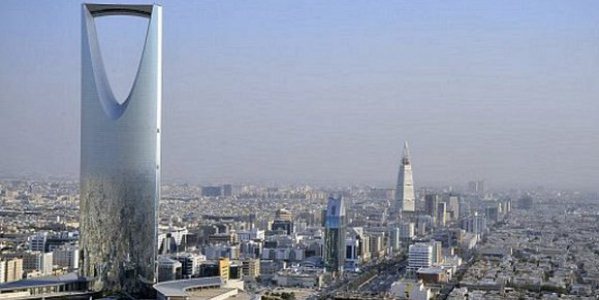 Like so many destinations on the Persian Gulf until recently Riyadh was little more than a desert-encircled outpost along obscure trading routes and now (like its neighbours, Manama and Dubai) it has been transformed in a short space of time into one of the wealthiest cities in the world.
You can expect the characteristic fusion and occasional conflict of East and West in Riyadh where the glassy skyline belies a conservative backbone.
This may not be a party capital but there's plenty to hold your attention in Riyadh with fine hotels, restaurants and, of course, souks.
Things to do
Masmak Fortress, built around 1865, can be found in the centre of Riyadh just off King Faisal Road. For many, Masmak Fortress is the centre of the pan-Arab revolt against the Ottoman Empire which led to the creation of Saudi Arabia, because it is the site of Ibn Saud's 1902 assault on the city.
A spearhead, perhaps that of Ibn Saud himself, is still lodged in the doorway of the stronghold. Whether you believe Ibn Saud's actions to be those of reunification or conquest the passion conveyed in the information panels and short films around the site create an impressive atmosphere and ensure for a memorable day out.
There are multiple exhibits held within the fortress including a range of rare photographs from 1912 to 1937.
If you visit Riyadh you won't be able to miss Al-Faisaliah Tower. Designed by a British architect, Norman Foster, in 2000 by the Bin Laden construction company, Al-Faisaliah Tower was the first structure to impose itself upon the old Riyadh skyline, with its pinncale standing 267m above the ground.
Since then many more towering structures have been erected. The Al-Faisaliah Tower is well-known for its icon black glass globe at its height which is 24m in diameter and made up of more than 600 glass panels.
The Al-Faisaliah Tower's 44 storeys contain restaurants, offices, apartments, shopping malls, a five-star luxury hotel and a viewing platform which allows you to look out across Riyadh. With all this to offer, it is most certainly worth a visit.
History lovers will be pleased to know that the National Museum of Saudi Arabia is based in Riyadh. It is a state-of-the-art museum and arguably one of the finest to be found in the region.
A modern architectural delight, it has two floors and eight galleries covering Arabian history, culture and art from the pre-Islamic, Islamic, Ottoman and Saudi eras. It is one of the most user-friendly museums in the Middle East with English headphones available to translate the various media which include films and interactive displays.
One of the highlights of this imposing museum is the full-scale reconstruction of a Nabataean tomb from Madain Saleh which is said in the Qu'ran to have been built before the time of Moses.
Our Top Tips
• Kingdom Centre, Saudi Arabia's tallest skyscraper and home to Four Seasons Hotel Riyadh, is the city's most luxurious shopping destination.
• A visit to Al Faisaliah Tower, Riyadh's first skyscraper, blends shopping with sight-seeing from roof top.
• Spend your afternoon in Wadi Hanifah, a natural valley just south of Riyadh that's been transformed into a public park.
• Delve into Saudi Arabian culture and history at the National Museum, where eight halls filled with historic documents and artifacts chronicle the country's evolution.
• Tahlia Street, after 9:00 pm, this fashionable area of cafés and restaurants becomes a vibrant cultural center.
(This page was viewed 201 times today and shared 1 times)