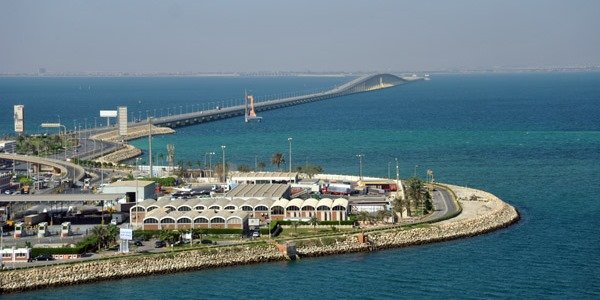 The unique privilege of stepping into this city of almost instantaneous growth is a not to be missed experience. Look past the glass, steel and concrete, to what caused it to be here.
The University City of Dammam Saudi Arabia is the country's major oil exporting and large trading port. Located on the east its access to deep water shipping lanes drove development in the 1970's and 80's.
The nearest International airport is King Fahd International Airport located 20 km northwest of the city,
The climate is cool by Saudi standards with highs of 22⁰C and lows of 15⁰C 
Things To Do
The city of Dammam is Saudi Arabia's connection to the rest of the world. It is located in the eastern coast of Saudi Arabia on the Persian Gulf, south of Kuwait and north of the UAE and has developed over the past 40 years.
There are many new villas and luxury hotels built from two to five star rating. No matter what accommodation you select in the city of Dammam you will find it run by friendly people and designed for your holiday pleasure and relaxation. Respect their religious laws and you will enjoy your stay.
From steak to fish, from lamb to pheasant and all cooked to perfection the Dammam area restaurants have a fine dining experience waiting for you. Whether you have just come back after an exhausting day or you are ready for an evening out they recognize that food is a major part of your holiday pleasure. Food is available to meet every dietary and budget criteria.
The night life of the city of Dammam is cultured and elegant. Many of the daytime dining establishments offer an evening venue of food music and fun. The walk along the sea wall or Corniche, of an evening takes on the mystical feel of the Arabian nights with its music and aromas that tease your sense of sound and smell.
Our Top Tips:
• The Dammam Corniche is the modern waterfront drive and walking corridor between the hotels and restaurants on one side of this wide road and the stunning beaches and beach sports to watch or take part in on the other.
• King Fahd Park, waterfalls, lakes, grass and bridges. An amusement park with restaurants built for safe relaxation.
• Flourishing modern shopping centers that just wait to supply your every need.
• Coastal Sports center, with its many different team and athletic events
• Heritage Village, understand the thousands of years of human occupation in this region.
• Camel Riding in the desert
• Sports fishing is a very popular tourist pastime.
The major port City of Dammam with its beaches and resort atmosphere demands your attention. Come and check it out.
(This page was viewed 463 times today and shared 1 times)