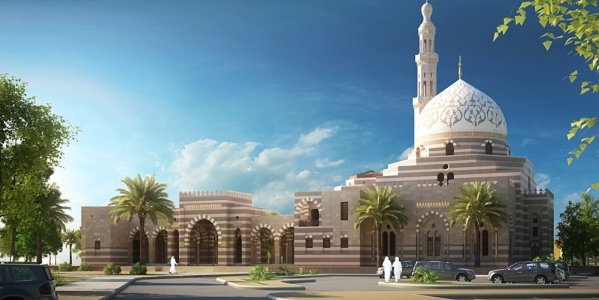 The Arabian magical city of Al Muharraq, is located on Muharraq Island, part of the island nation of Bahrain located on the west banks of the Arabian Gulf. A vibrant modern city, with quick access to water activities and the desert.
Bahrain international airport is located just over 3km from the city of Al Muharraq. Hotel shuttle bus or taxi will quickly get you to your hotel or resort.
This is the area known as the Arabian Gulf, characterised by high temperatures and humidity, it will not let you down. Daytime highs in summer of 37⁰C with lows of 30⁰C. Winter temperatures will be 10⁰C lower. The annual rainfall is a shocking 68.6mm (2.7 in) per annum, rain which falls mostly between Oct to Mar.
Things To Do
Muharraq Island is connected by road to the main island of Bahrain. The 714sq km state of Bahrain became a Kingdom in 2002. Its wealth came from vast oil reserves but today the kingdom has transformed itself into an international oil refining and banking center as its oil reserves have started to fall.
Known internationally for its souk (Arabian market) with its colourful covered walkways and for its displays traditional arts and music.
Al Muharraq and its surrounding area has a large selection modern luxuriant hotels and resorts with two to five star rating. No matter what accommodation you select you will find it run by the friendly Bahrain people.
For you holiday comfort it is recommended that you select a hotel with a pool to swim in or just sit beside and sip a cool drink. This is a Muslim country, respect their religious laws and you will enjoy your stay.
In Muharraq you go out to eat but you come back with an experience of a different world. There are many restaurants that cater to all budgets and dietary needs. But you will find that they all have one thing in common, the eating area and furnishings are out of this world.
The atmosphere that they create and the service that the staff provides transports you to the opulence of the desert sheikhs and the stories of Arabian Nights. As with the food, it seems that in Muharraq you can't just have a coffee when you go into a coffee shop you get a coffee experience that only Arabia can supply.
Nightclubs with DJ's and Bars are growing in the Muharraq area, as the alcohol rules of the past are relaxed. This attracts expats working in the nearby UAE states for R&R breaks. It has become acceptable that men and women will be seen in western dress styles enjoying a show while having a quite drink.
There are British type pubs and hotels putting on cabaret shows, giving the safe and friendly nightly entertainment a distinctly western touch while under the warm umbrella of the Arabian Gulf.
Our Top Tips:
• The Souks, these are the world famous covered markets, they sell and barter everything you can imagine.
• Siyadi House; The original home of Ahmed Bin Jasim Siyadi, a pearl merchant. This was his home 150 years ago and is a wonderful example of construction from this time.
• Al-Khamis Mosque Built around 692 it is one of the oldest Mosques in the world.
• Bahrain Fort, "The Portuguese Fort" from the 16th Century
• Scuba and Snorkeling, swim in the warm gulf waters and see the hundreds of species of fish and oyster beds that have been harvested by divers for pearls over the last 5000 years.
• Bahrain Heritage Center, Bait Al Qur'an, Arad Fort, Riffa Oil Museum Fort (the first oil well). A drive round all the island forts makes for a relaxing mid-week trip during your vacation.
• Riffa Oil Museum Fort. The first oil well.
• In the desert camel riding tours or on the gulf sports fishing, these are very popular tourist pastimes.
Al Muharraq is not on the typical international tourist map, yet. Al Muharraq tourism has cut its teeth on the local industry but with its own international airport it is now open for global business. Come and enjoy a week or stay for a month and be pampered.
(This page was viewed 170 times today and shared 1 times)