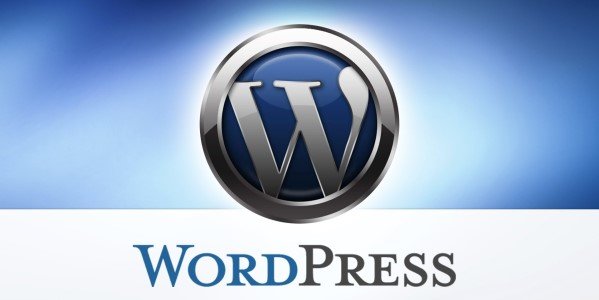 What is WordPress All About – A Simple Guide to Understanding WordPress
If you search for the word "blog" or "website" on Google, you'll find that the WordPress website comes up somewhere in the top 3 results shown. In fact, if you have been planning on getting yourself a blog or a website, you probably have been recommended WordPress from multiple sources. So exactly what is WordPress all about?
Contrary to popular belief, WordPress (or WP for short) is not just another blogging site. It is a platform that allows you to build and manage your own website – whether it's a blog or a full-fledged website for your business, WordPress has got you covered. But what makes it special and popular is that WP doesn't require you to be a skilled coder or designer to make a proper website. It is so easy that anybody who wants can make his or her own site using WP. Let's take a closer look at some of the essential things one must know about WordPress.
In its simplest form WordPress is the control panel behind your website. It allows you to develop your website or blog and along with choosing the correct theme and plugins helps you achieve the desired design and feel.
Themes
An important reason why many people choose WordPress is that it offers a plethora of themes to choose from. And yes, you can switch from one theme to another at any time.
Themes are basically the way a website is laid out from the way it looks to any extra features it may come with. The themes give you a chance to decide how your website will look. Functionality may sometimes be related to the themes. There are many free themes, but you can also find and use premium themes which usually involve a small cost.
Plugins
Plugins are another vital feature of WordPress. Plugins basically allow the functions and features of your blogs to be enhanced or modified according to your needs. There are over 40.5 thousand plugins in WP. Plugins in itself are a vast topic which we have discussed more here. Basically Plugins are similar to Apps on your phone.
WordPress.com Vs. WordPress.org – what's the difference?
A simple Google search for WordPress will show you two results – WordPress.com and WordPress.org. It's easy to get confused between the two. It's not much of a big deal if you are just starting out, but here's what you need to know.
In WordPress.com, you don't need to worry about the hosting. It's easy to understand, as you don't have to pay any money for hosting or manage the server. On the other hand, WordPress.org gives you the freedom to host your own website or blog, and with that freedom comes the added responsibilities of managing your web server.
Both types have their own set of pros and cons, but depending on your individual needs, you can choose which of the two to use for your website. Personally I would go for WordPress and have your Hosting done elsewhere.
Why should we choose WordPress?
There are many reasons why a lot of individuals and businesses around the globe prefer WordPress to power their websites. Here's some of the top reasons to choose WordPress.
WordPress is free and open source. There are lots of free features at your disposal, such as over 2600 themes and 31000 plugins.
WordPress is very easy to use. As discussed previously, it doesn't need you to possess designing or coding skills. So long as you know how to use Microsoft Word, you are ready to set up your own blog or website.
You can use plugins and themes to make your website even better with added functionalities. All you need to do is spend some time in finding the right themes and plugins to get the desired functions on your website.
WP helps with your SEO. Search engine optimization (SEO) is essential when you want to attract more people to your website by improving its visibility on search engines. Thankfully, WP has many features that makes the tedious SEO tasks very easy.
To go premium or not to go premium?
WordPress is free to use like mentioned. Though it offers a wide range of services and functionalities, the free website has its own set of limitations. When you upgrade to premium, you get enhanced performance and functions. For example, you can pay WordPress so that no ads are shown on your website. However, a good thing is that WordPress lets you buy some premium features and pay accordingly (pay per feature).
I will add here that I have been working with websites for years now and have rarely had to pay for any premium upgrades as most of the free stuff is more than enough.
WordPress is probably the most used content management system (CMS). In fact, a recent survey concluded that a staggering 25.9% of all websites on the internet are powered by WordPress. It is so prominent and packed with features that top companies like Time Magazine, Sony, Disney, The New York Times, etc. alongside many more use WP to power their websites. If such brands use WordPress, it must be good. WordPress can be recommended to anybody looking for a CMS to power their website and is an ideal choice for beginners.
Like everything it may seem daunting initially but you will be surprised at how quickly you pick the basics up. Similar to a new Smart Phone there may be tons of options available but only a handful that are beneficial to you and your website.
If you are still dubious just join the Halal Income Programme and you can play with WordPress for free before you sign up to anything.

(This page was viewed 178 times today and shared 1 times)