CYCLING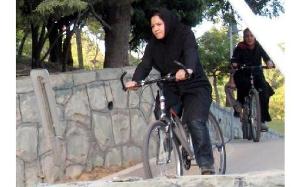 Cycling appeals to a broad spectrum of people from children, adults, the elderly and people with disabilities. It is a form of leisure for a lot of people and also a wonderful exercise. Because it can also be used as a form of transport, it is easy to incorporate into your daily activities.
As with any other type of exercise the first thing to do is to get a medical check-up and a go ahead to start cycling. After you get an all clear the next step is to buy the equipment you require.
BASIC EQUIPMENT NEEDED FOR CYCLING
Bicycle: This one is pretty obvious but what may not be as clear cut is how to choose the bicycle that is right for you. Entering a bike shop can be overwhelming with the different types of bikes available. Here are a few tips on buying a bicycle.
What is your price range – Knowing how much you're willing to spend on the bike will narrow your choice down.
Expensive doesn't necessarily mean best. Check out Best Gear Cycles under 6000 if your budget is low, and look for sales. Last year's model could be just as good as this year's. For you the most fashionable bike may not be a factor in choosing a bike so do look around for the bargain bikes on sale.
Work with the bike shops assistants to determine the correct bike size for you. This will be important in determining your enthusiasm for riding.
Ask to compare different bikes by getting on them and having a feel for how the bike rides. Take your time to find the most comfortable one.
Bicycles have a lot of terminology like cassette, crank set, hard tail and other cycling jargon that you may not know. Ask the assistants for help, that's what they are there for.
Helmet: A helmet is mandatory for anybody riding a bicycle. It protects your head from injury when you have an accident. Studies have shown that a helmet can offer up to 80% head protection during an accident. Helmets come in all shapes and sizes. Here are a few things to help you when you're buying a helmet.
Get your head measured for the right size of helmet.
Try out the helmet. It should not be too tight neither should it be loose. The fit on your head ought to be snug.
Ensure that the helmet you choose has ventilation holes to keep you from overheating. You don't want to faint as you peddle away or to have spells of dizziness.
The helmet should be well padded inside. The padding is the cushioning for your scalp in the event of an accident occurring.
Pick a brightly coloured helmet like white or yellow or any other bright colour for visibility.
The helmet you choose should be certified for cycling use, not building or any other activity.
Repair Kit: A bicycle repair kit contains an air pump, a spare tube and tools to help you change a flat tyre.
Water Bottle: You will need this to store your water and keep your body hydrated. Especially if your ride turns out to be longer than originally anticipated.
Gloves: These are also important to a cyclist because they protect your skin as well as enabling you to have a strong grip on the handle bars. On hot days they keep the sweat dripping on your hands from getting to the bars.
Clothing: Be sure to wear bright clothing when cycling to ensure that other people on the road, especially motorists, can see you.
BENEFITS OF CYCLING
It is a low impact form of exercise (unlike running); therefore it is kinder on the knees and joints and less likely to cause injuries.
Cycling is twofold in terms of health benefits as well as something the whole family can do together irrespective of age or physical abilities. With the right type of bicycle everyone can enjoy cycling.
Regular cycling protects you from heart disease. Studies have shown that cycling reduces your chances of getting heart disease by almost half.
Cycling reduces anxiety and depression.
Cycling is kind to the environment. Bicycles do not release any chemicals into the air.
Anybody can start cycling with a bicycle and a helmet. It is cheap and you get to enjoy the outdoors while exercising your body.
SAFETY TIPS FOR CYCLING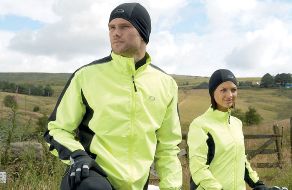 Cycling is done on roads and sometimes busy highways. Safety is a big issue in cycling and you should take due care when cycling. Below are some safety tips to follow when you take up this sport.
Bright coloured clothing will make you visible to motorists during the day and if you cycle at night it is important to wear clothes with reflectors.
While on the road you should follow traffic rules. Keep to the side you ought to be on and avoid cycling in a zigzag manner.
Look before you overtake or turn at an intersection and also use hand signals to alert other motorists of your intentions.
Cyclists should be on the road not on the footpaths. Avoid the footpaths as they are meant for pedestrians. You can use bicycle paths where they are available.
A common accident that cyclists face is a car door opening suddenly. Be on the lookout for doors about to open and try to avoid cycling too close to parked cars cars.
Always protect your head by wearing a well-fitting helmet. It may save your life in case of an accident.
Be predictable by not making sudden movements or weaving in and out of traffic.
Don't cycle too close to other road users. A car can stop suddenly and if you are too close you will ram right into the back of that car.
Make sure that your brakes are in good condition and in wet weather, cycle carefully and slower than normal as the wet ground may affect the efficiency of your bicycle brakes.
Keep both hands on the handle bars and when using hand signals make sure at least one hand is kept on the bar. Distractions such as ear phones should be avoided. They interfere with your concentration and also you will not hear the honking of vehicles.
Just like a car a cycle needs regular maintenance so make sure you get your bike checked annually. Don't worry it costs nowhere near a car service!
(This page was viewed 597 times today and shared 1 times)